31
Jul
When you have a great idea for a video, you're probably excited to dive right into the production process. But before you to go to a production company to bring your video to life, it is important to clearly communicate expectations and project details from one team to another.
The video brief — an overview of objectives, goals, messaging, and more — is critical to the success of your video based on two main reasons:
It helps you to think through the project in its entirety. The process of writing a brief can help you realise that the project's scope is too big or that your goals are not aligned. Without a creative brief, it's easy to take a project day by day and ignore the big picture, unintentionally causing problems down the road.
It becomes a guideline for everyone involved in the project. A video brief is easy to reference and easily shareable. Everyone has access to the same information and all relevant project details are contained in one document. This can help to avoid miscommunication in email threads, side conversations, or other sources of information.
But what if you don't have a brief? Granted, this could be your first encounter with video production and you don't know where to start. To help you with that, we've put together a simple guide to help you communicate your ideas and vision for your video.
What goes into a video brief?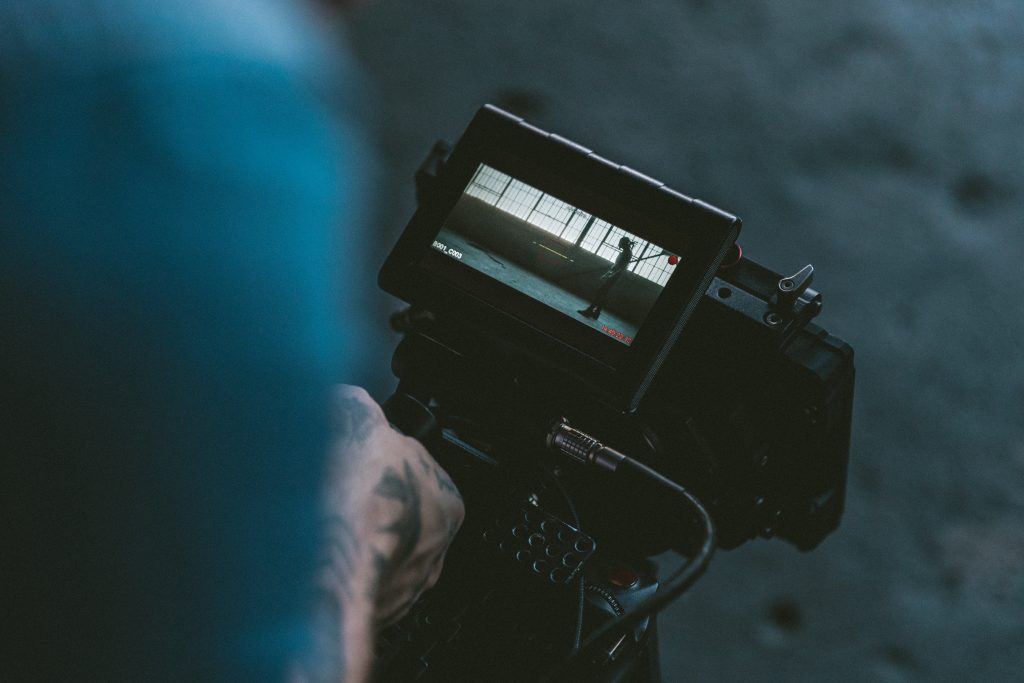 1. What's the purpose of your video?
Do you want to highlight a new product or service, or show off your knowledge and expertise on a certain subject? Perhaps you want to demonstrate the human side of your business or address a problem you're trying to solve for your brand, products or employees?
Setting a clear objective will have an impact on the sort of video you're producing. The clearer your objective is, the more efficient and cost-effective it will be.
Some thought starters to get you going:
Campaign content (e.g. product launch, mid-term refresh, brand refresh etc.)
Corporate messaging (e.g. annual general meeting, sales, staff recruitment etc.)
Employee training or product tutorials
Social media communications or online ad videos (e.g. short form content for Facebook, YouTube, Instagram or LinkedIn)
2. Who is your audience and how will they see it?
Exactly who is it you are trying to reach and how do you best reach your audience in a multi-channel universe.
Will your audience be accessing the video on a desktop PC, mobile device, in-store, outdoor, in-flight, cinema or via a broadcast network? Each channel has unique requirements and the video produced should be tailored to that channel.
Some thought starters to get you going:
Describe your audience in terms of demographics and psychographics.
What does the audience know about you and your brand already?
Do you have audiences in different countries and how do you plan to appeal to them?
3. What style/tone would you like it to have?
Essentially, this encompasses the entire look and feel of your video and it is what makes the first impression to the viewer. You'll want to pick a look that showcases your brand's personality and aesthetic.
If you can draw on examples of videos with styles that look similar to your visions, it would be useful to share them with us. YouTube and Vimeo are great resources if you are looking for video examples.
Some thought starters to get you going:
Do you want to shoot at a specific location (in-store or office space) or in a studio setting?
Do you want the video to be like a documentary or perhaps you want a cinematic narrative film?
How will the tone of the script be like? Is it serious, humorous, emotional or educational?
Are you going to use a talent (like celebrities and influencers) or feature your employees (like your partners and contributors)?
Do you have a presenter or narrator in mind? Should they be female or male?
4. What other content/requirements your video needs to include?
Apart from basic video needs, any additional requirements should be communicated as well.
This could be as simple as adding an animated logo at the end of the video or as complicated as building a runway platform on a rooftop swimming pool. Knowing all these requirements in the start will help us give you a better cost.
Some thought starters to get you going:
Do you have existing archive footage that needs to be included in the video?
How strict are the brand guidelines and graphical content such as logos and fonts?
What countries do you want to cover and what languages do we need to include?
Do you want to dub the video in a foreign language or add in subtitles?
5. What is your budget and when is the deadline?
Image source: logosbynick
You know that famous holy triangle: cheap, fast and good – you can only pick two!
As a production company, we believe that you shouldn't sacrifice quality and everything that we produced must be good. What's left of the holy triangle is budget and timeline – two things that can achieve a good balance when it is managed properly.
It helps when you think about how much you are willing to spend, and how fast you need the content when you are preparing the brief. A clear indication of your preferred budget and deadline will not only help us manage your expectations but also recommend the best possible solution to fit your requirements.
To summarise, here are the three key takeaways:
Video brief can vary is length and style. What is consistent, however, is maintaining the primary focus on the quality of content that appears on the document.
The more details you can include in your brief, the better it is for your production partner to understand what you need.
This brief will be a reference point for everyone on the team, so the information has to be precise and detailed. Always review, review, and review again.
Looking for a more detailed quote, or just want to discuss great video ideas? Picture Perfect Productions is a full-service production house. Drop us a line here and we'd love to help you out!