22
Aug
Shiseido Japan reached out to Picture Perfect Productions when they needed a production manager and production resources for their 2018 campaign TVC.
Putting together TV commercials is more than just shooting a 30-second short film. There are many moving parts to a TVC and anything could wrong without a resourceful production house and careful planning, especially with a tight turnaround time.
The Shiseido TVC Video Campaign
The Shiseido TVC aims to highlight a new line of skincare products featuring a high-profile actress (shh … we can't say who because it's TOP secret)! You'll just have to wait until 2018 for the unveiling.
The director of photography (DoP), still photographer, hair, make-up and stylist from the UK, Japan and Paris travelled across the world for this shoot.
Picture Perfect Productions has worked with various big brands for similar size projects. The only catch with this TVC production is that we had 2.5 days to put together a 20-man crew.
Challenge accepted!
Andrew Psarianos, Founder and CEO of Picture Perfect Productions, immediately contacted the DoP before his flight from London to discuss the project requirements. Being an experienced DoP himself, Andrew had a strong sense of what was required for a production of this size. Having ticked off all the boxes, the DoP could relax on his flight.
With the details in place, everyone hit the ground running.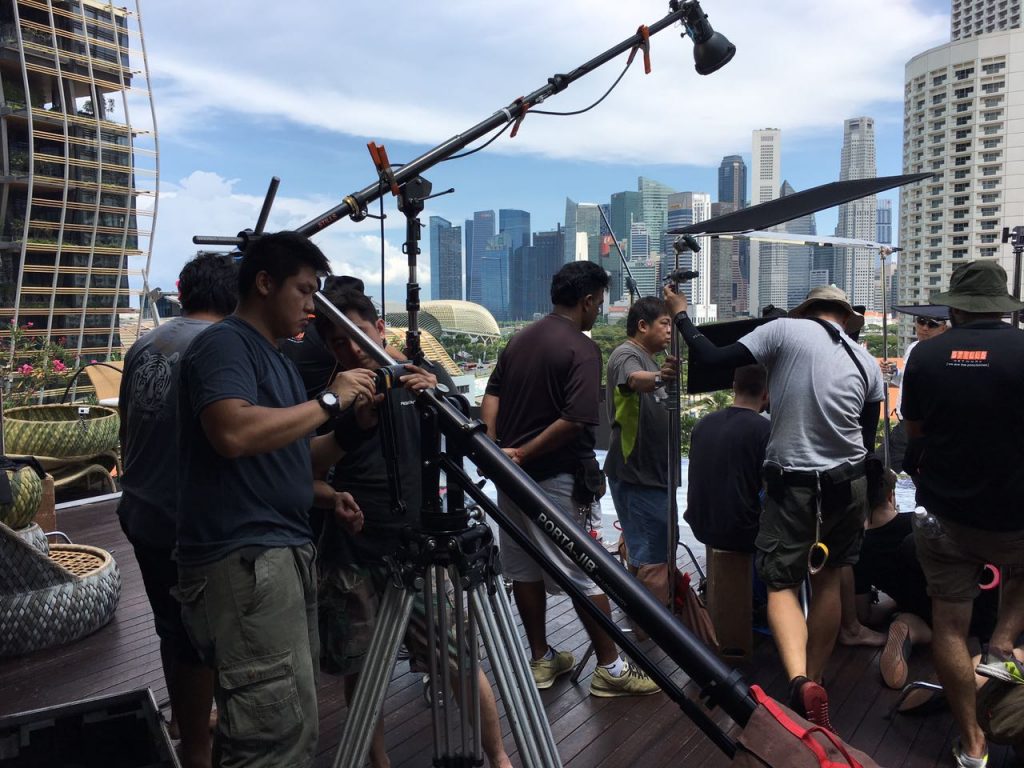 Two full days of the TVC shoot was set by the rooftop pool of Naumi Hotel and Hotel Jen Orchard Gateway in Singapore. It wasn't a straightforward shoot, there were swimming pools and water platforms involved, and multiple camera setups to capture movement shots as well as still images to be completed concurrently.
Despite the tight timeline, the entire pre-production was put together and completed in two days – location recce and equipment preparation were done in one day, and securing a solid production crew took another.
The key to any successful TVC production, or large project for that matter, relies on the team you bring together. We maintain a very good relationship with our network of crew members and we look after them. From camera assistants, the gaffer to grip – our guys are not only the best at what they do but professional and efficient. A big shout-out and kudos to our team for working through the scorching heat.
It was an extremely successful shoot, and we wrapped the 2018 campaign TVC with kind words from Shiseido:
"Thanks for supporting our shoot. We are very happy with the result of the shoot, and without help from all the crew, this would not have happened. We are glad to work with such a professional team like your company." – Takafumi Oba, Vice President Global Marketing & Communications SHISEIDO
Looking for TVC production crew and support, or just want to discuss great video ideas? Picture Perfect Productions is a full-service production house. Drop us a line here and we'd love to help you out!