28
Mar
A big part of my role as a Producer is to work with clients to understand their objective and goals before moving on to the planning, filming and/or editing phase. Regardless of the projects, clients do have budgets to which they must adhere and they all have the same question: "How much does it cost to produce our video?"
It is a valid question because budget plays a crucial role in determining which production house you work with or the kind of creative direction to go with. However, the realistic answer to the question above is — it depends.
How much does it cost for a car or a handbag, or a pair of shoes? The price varies depending on what you want and the budget you have. This also applies to video; it can cost as little or as much as your budget allows. But the following factors are considered: creative services such as concept and script development, pre-production, filming days, crew size, locations, and post-production.
As we continue with this guide to video production budgets, I hope that you will be in a better position to understand the different types of production costs and the factors that affect the costs.
Why is video quality so important in video production cost?
Video has the ability to communicate concepts, ideas, and stories more effectively than any other medium. If you want your videos to be impactful and memorable the quality must be high and the content valuable.
If you're looking for a cheap video, you could grab a phone and film. That being said, you may not be satisfied with the outcome and may end up having to reshoot. Low-quality videos have been proven to receive lower engagement. According to Brightcove, 62% of consumers are more likely to have a negative perception of a brand that published a low-quality video, while 60% said poor online video experience will dissuade them from engaging with the brand.
Hiring an experienced and reputable production company will connect you with a of video experts, A high-quality video is a long-term investment that converts significantly better and effective communication medium that every brand should have.
What actually goes into a video budget?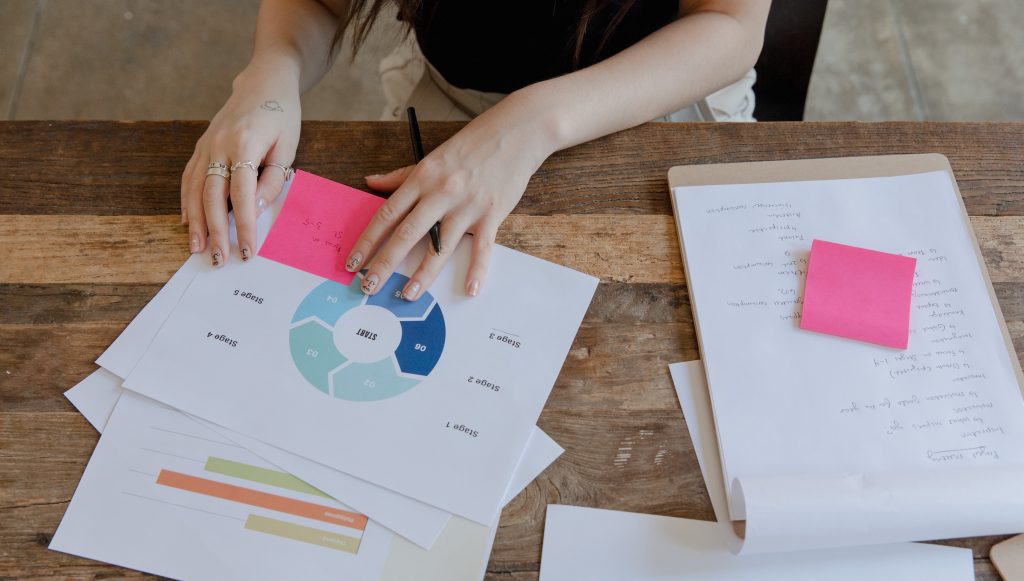 There are three major phases in the video production process. All three of these phases contain services required to create your video.
Pre-production: The pre-production phase sets the groundwork for the production phase. This is when the planning, research and problem-solving happens to ensure the filming process runs smoothly and on time.
Production: This is the fun part of video production, when all the research and planning comes together to create the perfect video for your target audience.
Post-production: The producer/director and editor work together in the post-production phase to create your visual masterpiece. The video production team supports them behind-the-scenes.
Key factors that affect video production budgets
The video production process is creative but it not restrictive. Working with a wide range of clients, we know that the process is flexible – it's possible to fulfil the same objectives and achieve a quality video on a reasonable budget.
If you're trying to figure out how much your video production costs will be, I encourage you will to weigh the some of the key factors below.
1. Concept & Style
We appreciate ideas outside of the box but the budget often limit how far we can take a concept. In some projects, we come up with treatments to our clients to visualise the concept – the story, characters, mood, tone, pacing, music, voice-over, and any other key elements that hits the key message. This creative development phase usually takes time and can affect the final cost.
The cost can also vary depending on type of video you want to produce. An animated video explaining the functionality of an app is different compared to a brand commercial with location and talents involved. The more complex your video style is, the more you can expect to spend.
2. Scripting and Storyboarding
A good scriptwriter is able to understand your brand/industry and thoughtfully integrates the key messaging to align with your goal and the topic at hand. This is usually part of a standard production package that we offer. If a client has the resources, they can also write the script in-house. In this case, our role could be script review, editing and providing a critical eye over the script.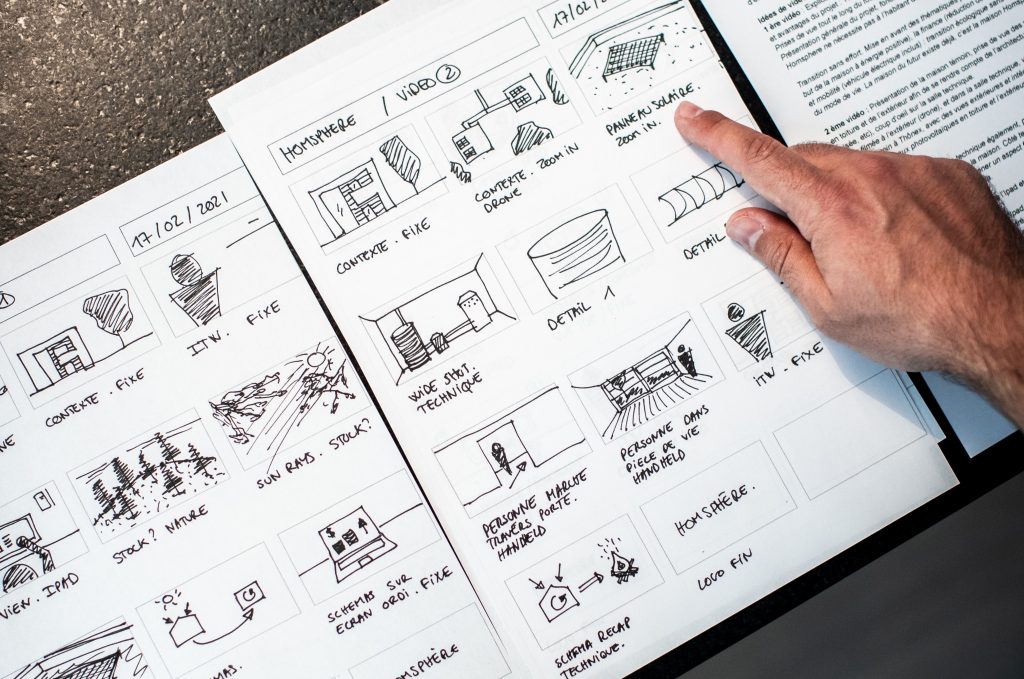 Storyboarding is a process to map out each scene of your video in pictures. It's a way to visualise the film before filming starts. There are many ways you can go about storyboarding, from putting together stock images to 3D visuals drawn by a storyboard artist. An experienced storyboard artist can typically turn around a storyboard for a 60 – 90 second film within a few days. But the important question when budget comes in to play is, "Do I really need a storyboard"?
3. Location
One location is easy because the crew can setup, shoot and pack up. But if the crew needs to go to several locations, then travel time and has to be factored in. Some corporate videos are best done in studios, while some can be filmed the client's office. If you're running a virtual webinar with multiple speakers and presentations, the location would then be in a green screen studio.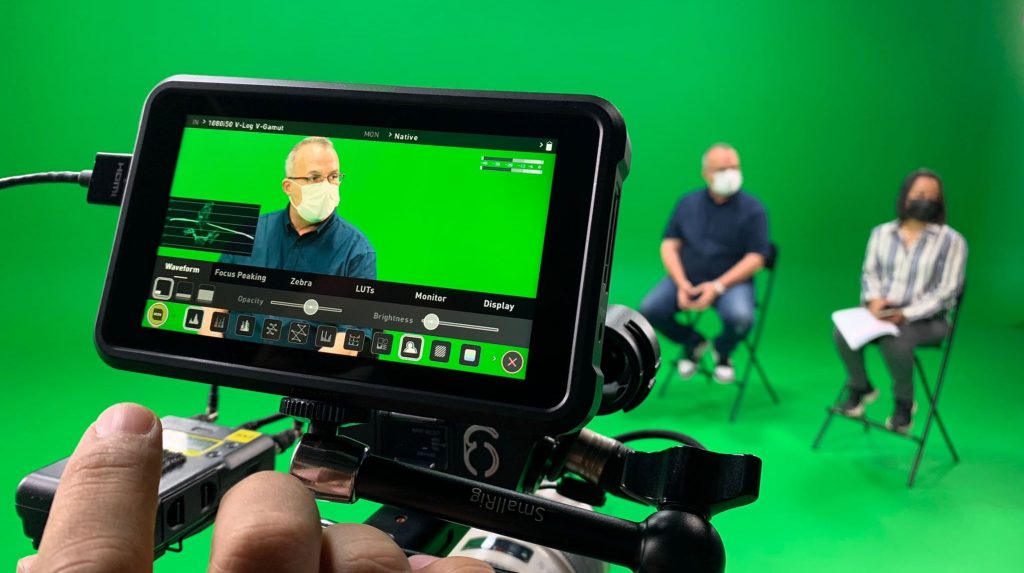 Outdoor shoots will require additional management where a location manager could be involved. In most cities, filming on commercial or public properties will involve permit application, location fee and other logistical planning.
4. Actors and Talents
How many people are we filming[SS1] ? Consider a corporate interview video, having 1 to 2 interviewee will only require one day of filming, while more interviews could add more shoot days in to overall budget. If you have on screen actors for a brand film or commercial, there could be extra days in pre-production for script read and rehearsals. Professional presenters, voice-over talents or models can add to the cost.
5. Crew and Equipment
On a standard production, it usually requires 1-2 camera setup, lighting and audio. The crew that goes with it can be quite lean: producer, cameraman, camera assistant, sound recordist and a grip.
However, on a bigger scale production, we may require high-end cameras (e.g. RED or BlackMagic), specialised lighting, additional sound, or other film gear like drones, jibs and dollies. Apart from the standard crew, you may have a Director on set, hair and make-up team, wardrobe department, catering services and security.
6. Editing, Graphics and VFX
Post-production could involve complicated graphics, animations, music/sound design, subtitles etc. They are techniques that take extra editing time. A creative and experienced editor is able to take the content and put it together in a way that moves your audience. When green screen work is required during production, part of the post-production process is keying out the green screen
Upfront planning for post-production is a critical part of the success of any video as additional revisions are often costly. Just like on-set crew, budgets for editors are based on their skill level, number of editing days, number of revisions, and the length of the finished video.
Can you make my video cheaper?
As a rule, if this is your first question then we're probably not the right video production partner for you. We pride ourselves on being able to make things happen for your brand through high-quality videos – optimising for return on investment rather than being the cheapest. Your audience will identify with your high-quality video and share it with other users. This, in turn, creates a positive brand image leading to better conversions.
If you're looking to create engaging, compelling video content don't hesitate to reach out to us. Picture Perfect Productions can help you craft content that attracts, engages, and delights your audience!