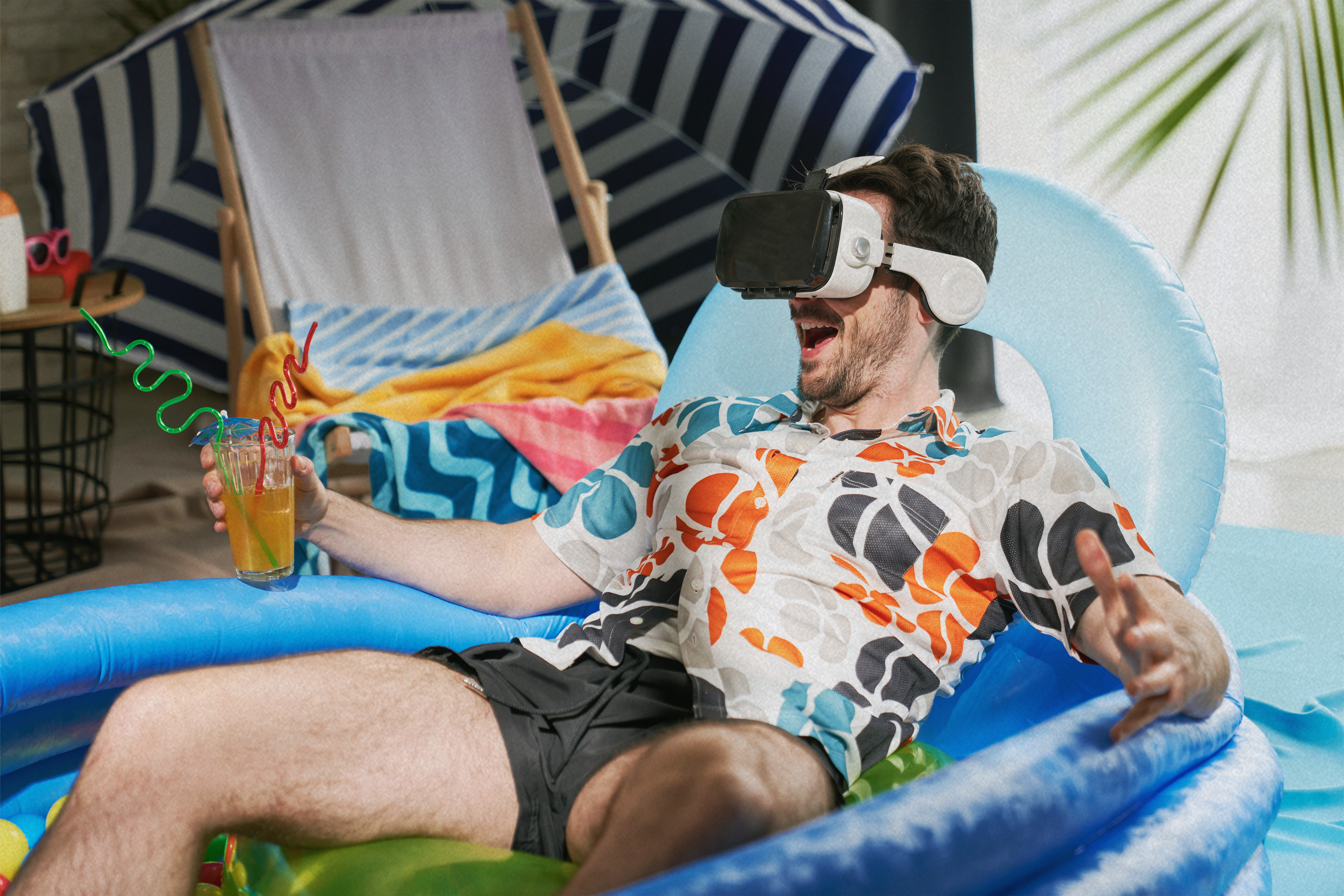 360 VR Content: Bringing Travel Into the Future
June 4, 2019
Here's the caveat: 360-degree videos do not replace the amazing experience of discovering a new destination in person with its sights, smells, and authentic connections with local culture.
It is, however, a great tool to bring the destination to life for your audience. 360 videos for travel storytelling can help bring an experience to life in an immersive way for your consumers.
There is a misconception that VR content requires a special VR headset to be viewed. Although 360 content is more immersive when experienced in a headset, it can also be viewed on any device or platforms.
Applications of 360 VR Content
The most common application of VR for the tourism industry is creating marketing and promotional content. Capturing tourism places in an engaging and memorable is a tremendous marketing tool. Utilisation of VR content for tourism includes:
Virtual reality travel experiences
Virtual hotel tours
360 tourism content for social media/websites
360 VR Content: Experience Now. Travel Later.
When we first meet with our client – the team from Baan Chaweng Resort at Koh Samui, we discussed what they hope to achieve with their 360 virtual tour. If we do not understand what the client wants to achieve, the content will not align with their objectives. Objectives can vary from awareness, sales, booking, online exposure, social campaign, marketing strategy and more.
Our client's main goal was to add virtual experiences into their marketing strategy to increase brand exposure and enhance customer experience. The completed 360 video will be posted on Facebook as part of their brand engagement campaign to excite potential travellers.
With that in mind, we began planning and designing a 360 virtual tour of the space – one that can provide a more comprehensive view of the resort as well as a convenient and interactive way to explore Koh Samui. The first thing we did was planning and establishing a shot map. A shot map is a floor plan consisting the different points of interests highlighted on it. It defines details such as where to place our camera and how many points are required in a space to fully capture the panorama.
This is an example of a shot map, where we've mapped out points of interest for 360 filming.
When designing the virtual tour, we focused giving potential travellers a taste of their new destination to stimulate emotional responses in a way that a website, magazine or a TV screen cannot. Travellers can now explore the resort by taking an immersive glimpse at the hotel rooms, restaurants, spas as well as its surrounding areas. From the luxurious villas and suites, to the peaceful sanctuary of Rachavadee Spa, the traditional Thai cuisines of Lelavadee Restaurant, to the breathtaking beach view – we presented a little heaven on earth with the serenity of a great escape from the rush of everyday life.
Here is the full 360 experience of the Baan Chaweng Resort. It's 360, so have a look around!
Strengthening Online Engagement
Within a week of posting the videos on their Facebook page, the Baan Chaweng Resort had received over 1,200 organic views for the 360 videos. That is 33% more views than the traditional videos they have posted in the past. It shows that people are engaging more with the 360 content. 'Engagement' is a consideration for brands when it comes crafting marketing campaigns, and the stats suggest that 360 VR Content is the way forward!
Businesses in the travel industry need to focus on the destination to engage with their social media audiences. Whether you run a hotel, theme park, airline, cruise, tour groups or some form of holiday activity, there are many reasons to consider 360 VR content as unique digital marketing solution. You can create engaging and informative experiences for audiences, keeping them immersed in your brand.
Leading brands and government agencies across Asia choose us for their video production services. Looking for a more detailed quote, or just want to discuss great video ideas? Picture Perfect Productions is a full-service production house. Drop us a line here and we'd love to help you out!