Case Study: A B2B Video That Won't Bore You!
March 2, 2022
B2B Video can be an extremely useful marketing tool when it's done right. With a proper video objectives in mind, businesses can provide an overview of their product or services in an engaging way. Wyzowl's 2022 Video Marketing report states that:
94% of marketers say video has helped them increase understanding of product or service.
That is the power of video: an all in one medium to showcase your expertise and getting your message across to your target audience effectively.
When we work with B2B clients, we look at how to craft video content that will play a major role in driving their business performance; leveraging the right messaging to address any stage of their buyer's journey. That is what we did for GeekPlus, a global technology company leading the intelligent logistics revolution.
The Geek+ Story
Geek+ collaborated with DHL's Asia-Pacific Innovation Center for a "Warehouse of the Future" exhibit that showcases integrated robotics solutions for full-scale automation. Through the exhibit, Geek+ aims to educate supply chain leaders on the wide range of opportunities presented by combining robotics and AI. As part of their video marketing strategy, Geek+ reached out to us to produce a compelling story on how robotics are powering the industry's most efficient warehouse.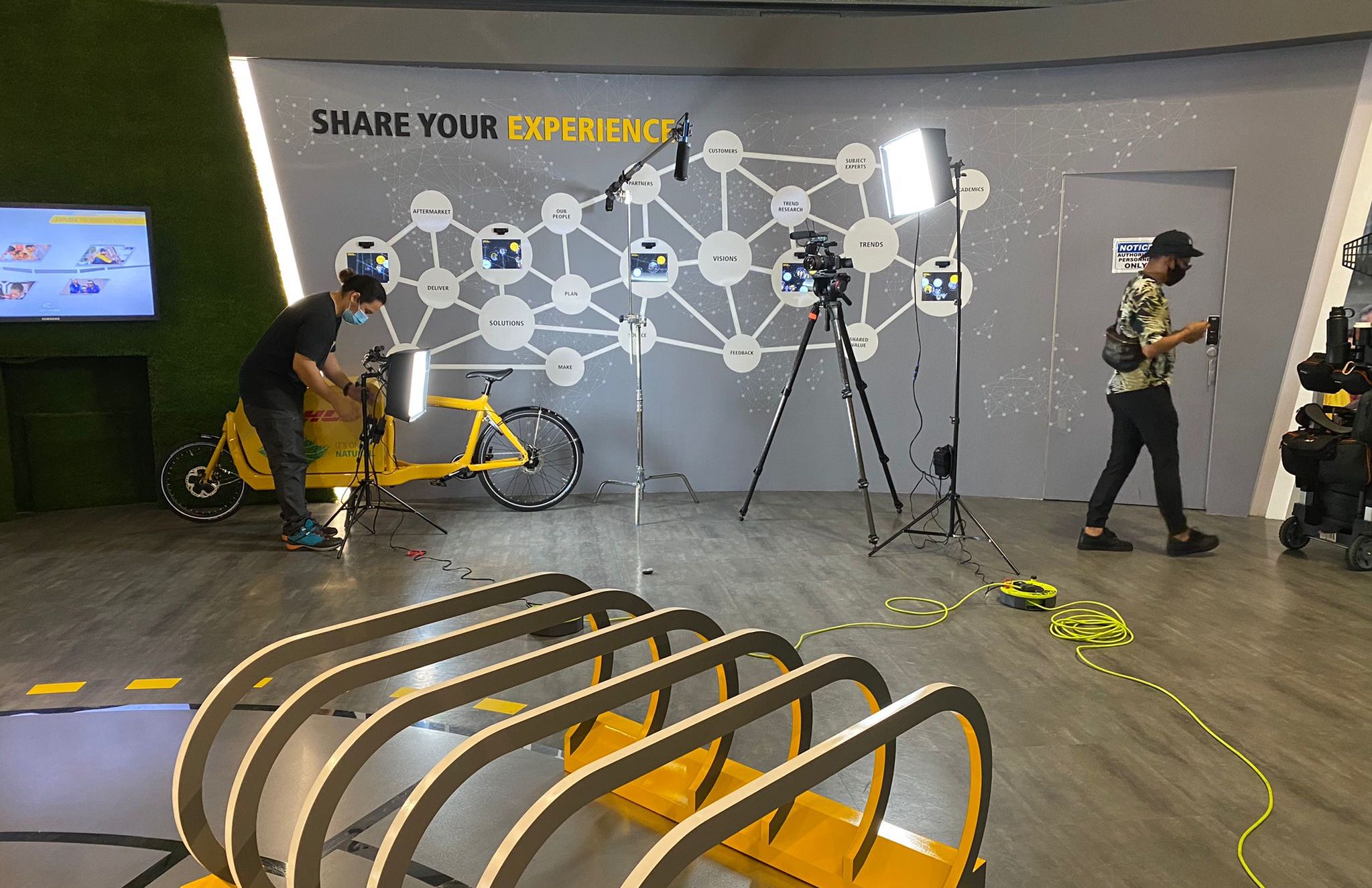 Our Creative Video Production Approach
A good marketing video is one that builds a connection with the audience. Geek+ needed a video that would showcase their commitment to innovative solutions and promote the great partnership between Geek+, Osaro and DHL. Having a clear key message and being authentic for this video was important to us and the client.
Developed a creative treatment which included video concept, strong key messaging, style and approach as well as video references for the client.
Pre-production meeting with the client and its partners spanning across a few time zones (Japan, USA, Hong Kong and Singapore) prior to video production to run through the creative direction and understand more about their story.
Designed a project timeline for the project including production schedule, shot list, script review and management of remote filming in San Francisco, US.
We filmed each representative over the course of 1 day which included two talking head interviews and the most important part – filming the collaborative robots in action (lot's of gimbal shots, 60 fps)!
Post-production took around 2 weeks from filming to final delivery and included graphics (logo and titles), music and colour grading.
Now, here's a B2B video that won't bore you!
Leading brands and government agencies across Asia choose us for their video production services. Looking for a more detailed quote, or just want to discuss great video ideas? Picture Perfect Productions is a full-service production house. Drop us a line here and we'd love to help you out!