Insta360 Pro: Review and First Impressions
December 8, 2017
Remember when the first 360 videos were shot using just a few GoPros grouped together? Then very roughly stitched together to create a 360 image or video. We've come a long way since then.
Enter Insta360 Pro.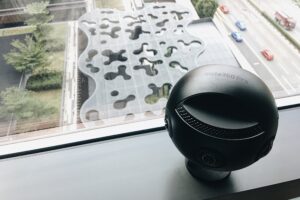 With the Nokia Ozo being discontinued, we think that the Insta360 Pro is the 360 camera to beat. Not to mention it's reasonable price point compared to Facebook's Surround 360, GoPro's Onmi and Nokia's Ozo.
Insta360's first impression is a highly integrated device that is both professional in its capabilities and user-friendly in its ease of use. This is definitely Insta360's first professional grade 360 camera! With six 200 degree fisheye lenses and adjustable shutter speed, you can have complete control over how many lenses the camera shoots with – from three to all six of the lenses.
Our favourite Insta360 Pro features include:
High-resolution recording
Real-time image stabilisation
Great mobility (you can move it around without any stitching issues)
Stereoscopic sound
A cute frame with an easy grip body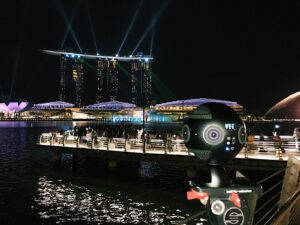 Overall, the camera produced some really high quality 360 photos and videos that have been unparalleled by the other 360 cameras we've used.
We had to take the camera out for a spin around Singapore, here are a few real-world tests we did with the Insta360 Pro.
The Insta360 Pro lives up to its promises. As 360 video content creators, we are always looking for high-performance cameras and tools to aid us in that journey. We can't wait to create more content with this camera as we head to Sydney next week for a 360 VR shoot. Stay tuned for that!
Leading brands and government agencies across Asia choose us for their video production services. Looking for a more detailed quote, or just want to discuss great video ideas? Picture Perfect Productions is a full-service production house. Drop us a line here and we'd love to help you out!