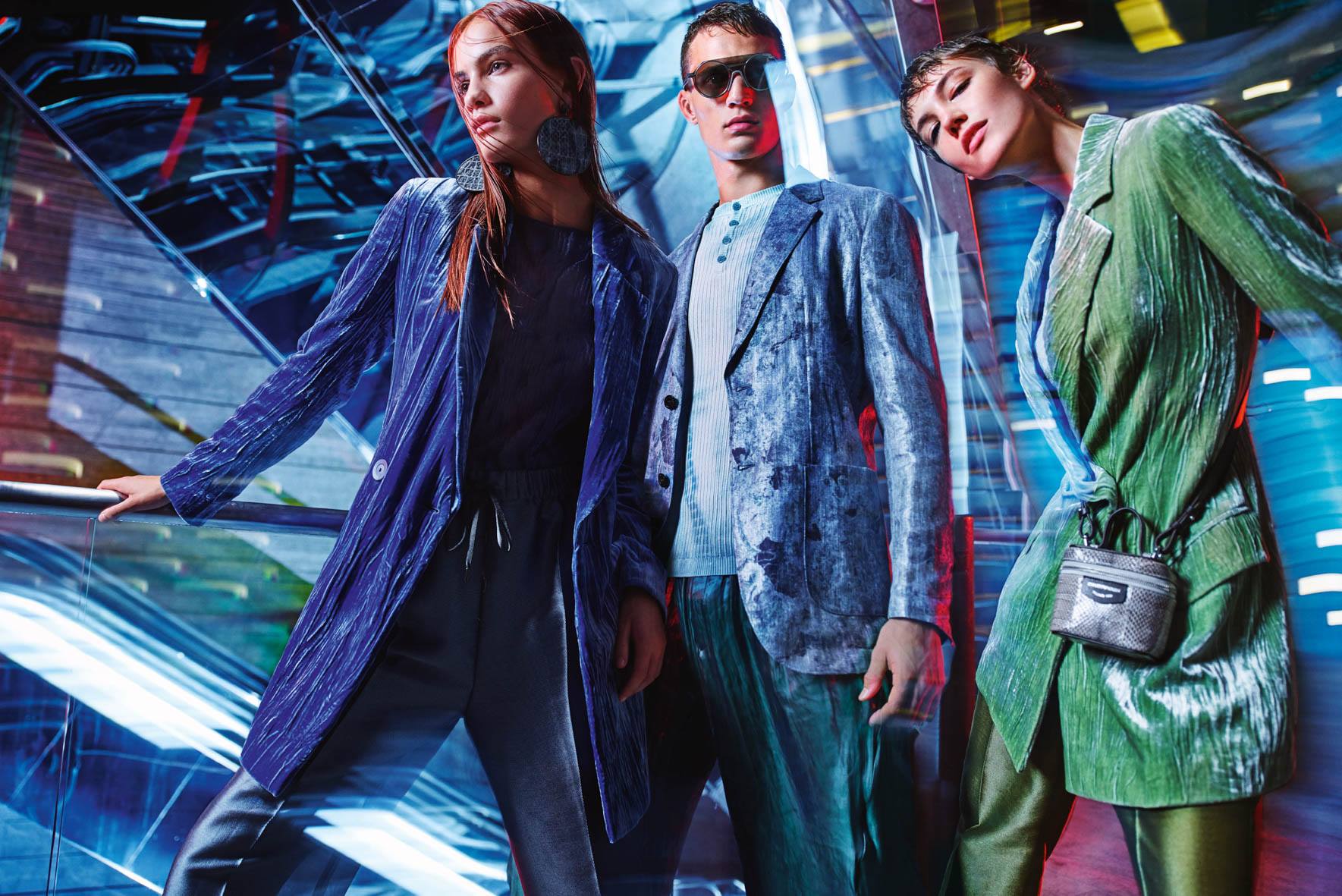 Behind The Scenes: Producing a High End Brand Campaign
February 3, 2020
In this post, we're breaking down the specifics of producing a high-end brand campaign for Armani – from the pre-production stage with concept development, going through filming and all the way to the production wrap. Content marketing for luxury product is very different from other consumer products. When it comes to marketing a luxury product, any kind of hard-selling is usually not applicable.
When it came to the production of Emporio Armani's Spring Summer 2020 campaign stills and video, it was a tough decision between Los Angeles or Singapore. Ultimately, the decision was to film in Singapore. Italian production house – The Box Films, got in touch with us as they were looking for a local production house that could put together a large-scale campaign stills and video production.
This project was going to be huge with two important aspects of SS20 campaign being the stills photography for print and digital video for social media. Unveiling the Spring Summer collection would be renowned contemporary fashion photographer Mario Sorrenti and the talented Italian director Michele Bizzi. This campaign will also introduce Hu Ge, popular Chinese Actor as Armani's global ambassador. Exciting!
Now, let's dive in to the process.
The Treatment
It always starts with a creative treatment. The treatment is a document that summarises a video's concept and defines its creative angle containing visual references for: locations and sets, casting, wardrobe and more. To get things started, we reviewed Mario's treatment to fully understand the general direction in terms of style and mood. It was clear from the treatment that the vision was to showcase the SS20 collection while featuring the incredible, contemporary architecture of Singapore as the backdrop. The models will exist in a world that is cool, contemporary, young.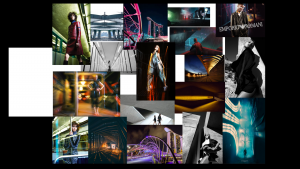 Location Scout and Management
The next step was to identify our options for filming locations. There were many locations for consideration for this shoot and it was crucial to find settings best suited to achieve the concept. Henderson Wave, Changi Jewel, Esplanade Bridge, Helix bridge, Marina One, Millenia Walk, were among the beautiful locations proposed.
We got down to it quickly and arranged for a location recce, where we'll take photos, notes, and have early discussions with the location owners. When looking for the locations, we took into account these 4 factors:
Aesthetic: Does the space match the director's vision and the description in the treatment (or script)?
Permission: Find out who owns the property and if they'll grant permission to film there.
Cost: With more than one location in play, we need to review each location fee and how it fits with the overall budget.
Logistics: Does the space have parking, electrical power sources, space for wardrobe/craft services/rest areas, and bathrooms?
It's important to note that filming in Singapore requires permits and paperwork to be completed, which may take anywhere from 2 to 4 weeks depending on the location owners. This is why the location team is usually the first hire!
Working with our location team, we roughly two weeks to sort out all the location and filming permits for five locations! Mabel and Beverly of Mozaika, our go to location managers worked efficiently to facilitate the whole process. They are truly an incredible team that made all the location permits possible.
Blueprint for Success
Pre-production planning is the most integral part on the production process; if done properly, it will set you up for success. Once we had the location management team up and running, it was time to focus on the other logistical areas of the production. The full pre-production checklist for Armani's brand campaign includes:
Location recce and permits application
Extended production insurance
Stills photography team, photography equipment and lighting
Videography team, camera equipment and lighting
Data wrangler for content management and back ups
Wardrobe department
Hair and make-up department
Art and props department
Production assistants
Equipment transport, private chauffeur service and VIP airport transfers
Generator trucks and power supply
Accommodation for our international clients, brand ambassador and models
5 star catering service
Medical and security teams
Both stills and video required different crew members with different skillsets and camera equipment. It was crucial to hire the rest of the production departments and hiring the right team for the job is key. Who better to bring your project to life than the people you already know and trust? Because we have a strong network of experienced crew in Singapore, it was not difficult to put the A-team together.
With only a few days left before production began, we started to construct the production bases at our first location. Air-conditioned tents, tables, portable toilets … you name it, we prepared it! Then, a final briefing session with our crew before setting up. We always make sure that we cover everything that needs to be done, and make sure everyone 's questions and concerns are answered.
Lights Camera Fashion
After an intense 3 weeks of pre-production, it's go time. When filming begins, you can feel the moment where all your hard work and preparation turns into reality.
We shot at night for a week, from 4PM to 3AM daily. The schedule was intense but everyone worked through it. Whether you're running a simple corporate interview project or a multi-million dollar studio film, the people you hire for below-the-line work make or break the production: it's the experience crew we bring on set who can create the best work environment.
As with all night shoots, we know that lighting can be tricky, but with such an experienced team, the end result was amazing. Check out the behind the scenes gallery below.
It's A Wrap
From our local Singapore crew, to the European and American contingent from The Box Films, the international models Ambassador Hu Ge and his team, the total people on set daily came close to 150 bodies! Putting together a production of this scale was no easy feat, but we have the capabilities to make it happen! From our base in Singapore, we have supported numerous production companies from the US, Europe, and APAC region for a variety of full-service solutions. Read more case studies like this: Trump and Kim Summit coverage and Shiseido Sun Care campaign.
We hope this helped you get a sense of how it's like to produce a high-end brand campaign. Stay inspired and creative – we'll see you at the next shoot!
Leading brands and government agencies across Asia choose us for their video production services. Looking for a more detailed quote, or just want to discuss great video ideas? Picture Perfect Productions is a full-service production house. Drop us a line here and we'd love to help you out!