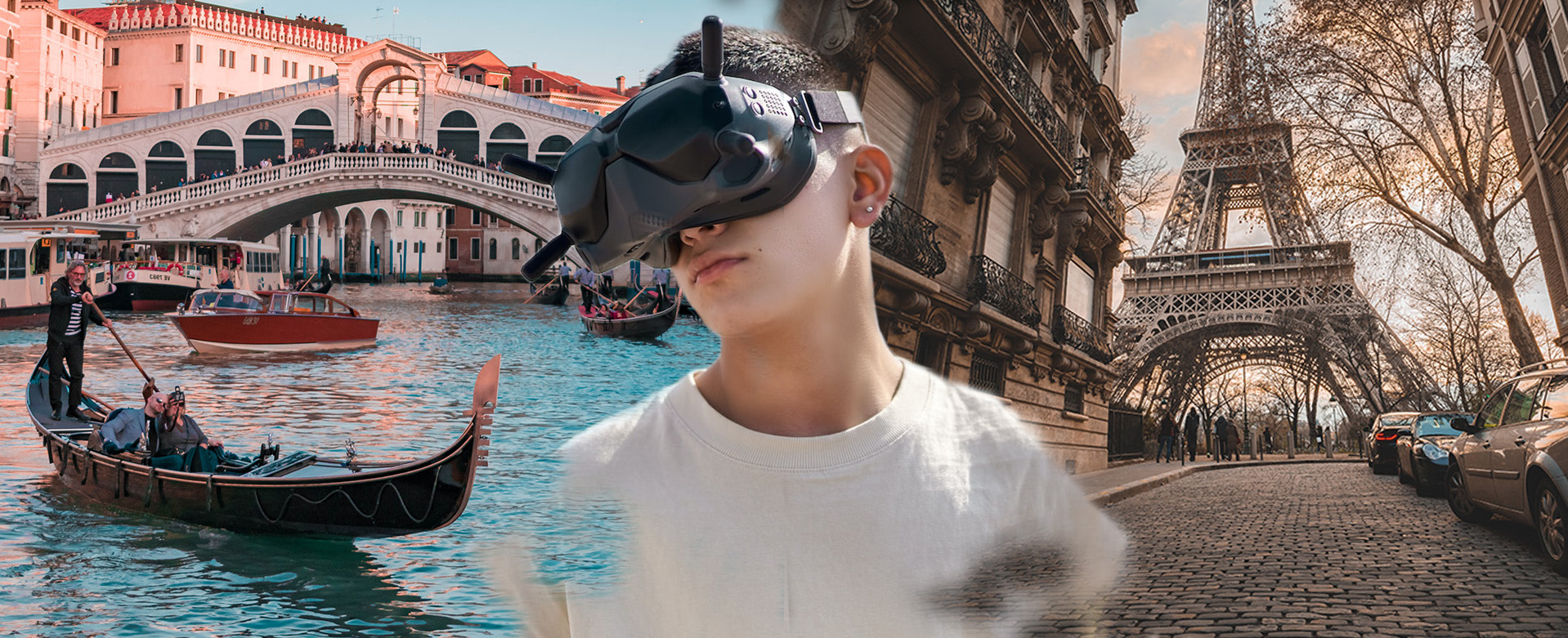 The Massive Potential of VR for Tourism
May 18, 2018
VR for tourism is a powerful tool as more brands are adopting this medium to engage with their audience. When it comes to showcasing your property, VR content offers people the opportunity to view a hotel room, immerse in an experience or destination before deciding on making the purchase. The ability to allow visitors to virtually see a location before making a final purchasing choice is a game changer.
Brands who use VR for tourism are seeing impressive results such as increased interest, connection, enthusiasm—and more importantly conversion. According to Touchstone's Virtual Reality Consumer Sentiment Survey, 79% of respondents are interested in seeking out more VR experiences while 81% of those who had already used VR said they had informed friends about it.
Benefits of VR for Tourism
1. Immerse in the center of the action Before making an important purchase, for example, buying a full travel package, consumers are actively looking for inspiration and stimulation. 360-degree video lets you go the extra mile by taking your customer on an adventure and immerse themselves in the experience. This immersive experience initiates a sense of wanderlust as your customer envision being there in person.
2. Powerful emotional connections Just like a good book, 360 VR has the power to transport people to a different place and time. Depending on what they like, they could be jetting off to somewhere exotic, skydiving off a plane or trekking through the Amazon rainforest. It is better than any other media or content tool because it allows a person to experience an activity or place—not just see it but fully experience it.
3. Heighten consumer confidence in your brand With traditional marketing efforts (2D videos or images), any tourism company can effortlessly produce a false impression of a room or a destination simply by adjusting the camera angle or omitting certain areas from their gallery. With 360 videos, the 360 camera captures all angles. Potential customers will be better informed about a hotel room and with the added confidence, book the room.
To summarise the benefits outline above, VR content can be successfully used in six key areas for travel and tourism: planning and management, heritage preservation, marketing, accessibility, education, and entertainment.
VR for tourism may still be in its early days, but early adopters and innovators will undoubtedly have an advantage over others. We are seeing more hotels and travel related businesses reaching out to us to create VR content. We've compiled some of our 360 travel projects into a showreel. Take a look at the video below. We hope that this will inspire you to use 360 VR to enhance your brand in the eyes of consumers, to craft engaging content and forge a stronger emotional connection.
Leading brands and government agencies across Asia choose us for their video production services. Looking for a more detailed quote, or just want to discuss great video ideas? Picture Perfect Productions is a full-service production house. Drop us a line here and we'd love to help you out!