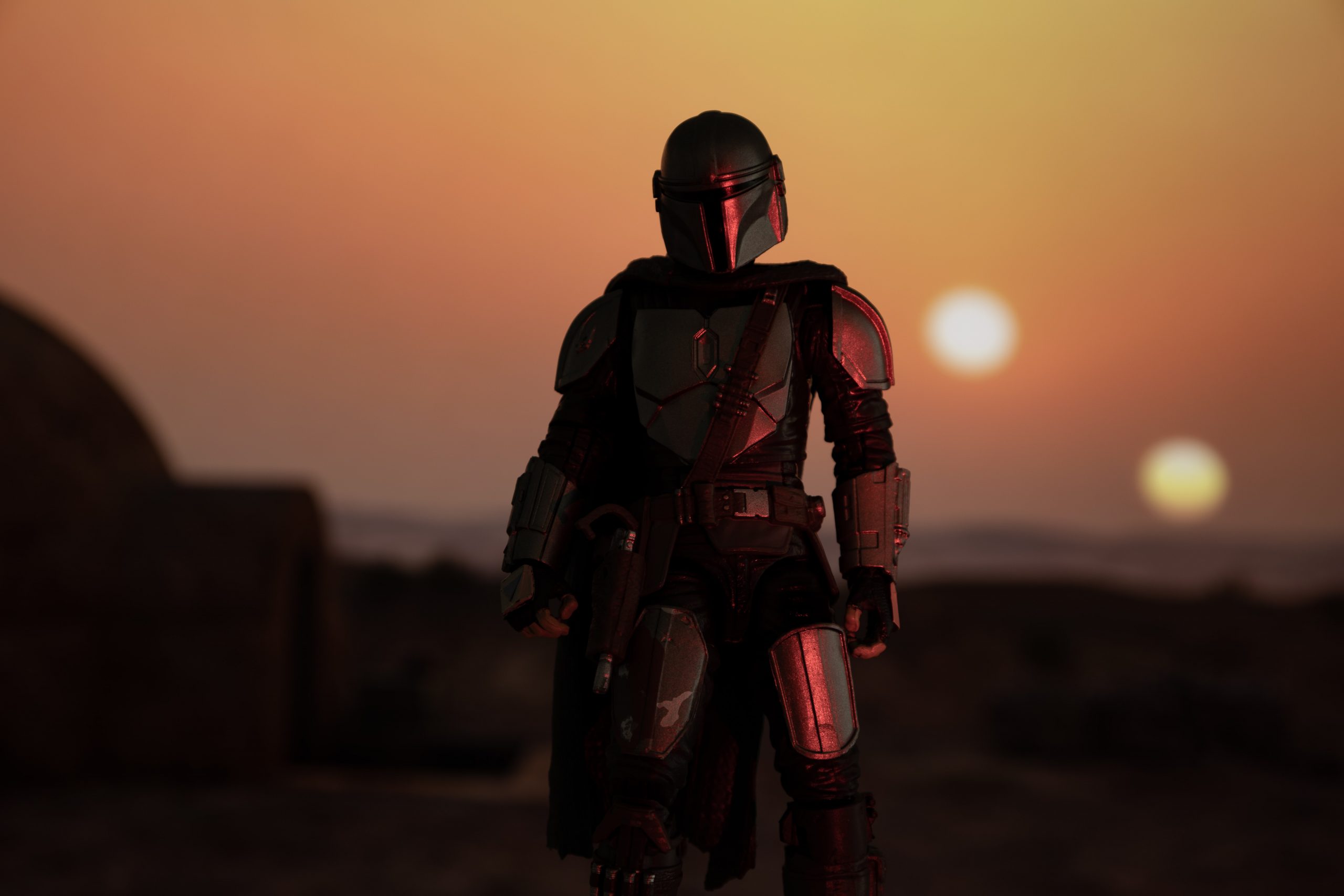 VR to the big screen: Virtual Production Explained
November 19, 2021
The pandemic has confined many of us to our homes – if you're like me, you would have binged watched a tonne of movies and series just to pass the time. But have you ever wondered how so many productions are being made while the world is on lock-down?
The production process has become regimented by new safety-protocols (requirement to wear a mask, and rapid testing), has radically transformed how productions are operating in a socially distanced world. The Covid-19 pandemic has definitely taken a toll on Hollywood in the past year, with some productions having to be scrapped completely over concerns of costs such as Netflix's I Am Not OK With This, The Society and GLOW. Big budget productions as well are not immune to the Covid-19 shutdowns, as seen with Mission: Impossible 7.
As many Hollywood blockbusters shut down traditional production, the film and TV industry has figured out a way to work remotely during the pandemic: virtual productions (VP).
The Traditional Production Process
Before we delve into virtual production, we first need to understand how productions are done traditionally. Traditional film production relied on green screen technology, often used in the background of a shoot that enable editors to add visual effects during post-production. Its processes are linear and complex – they take up a lot of time, resources, and manpower.
Films and TV shows that rely heavily on visual effects (VFX) for example, are faced with challenges from pre to post production. A lot of planning is involved for cinematographers and directors – scenes need to be planned first before actors are cast and even before any post-production editing can be done. This inevitably leads to the "fix-it-in-post mentality", increased VFX artist labour, or expensive reshoots that leads to longer production time and higher costs.
How Does VP Work?
It is the integration of different technologies that makes virtual production possible. Among these are computer-generated images (CGI), motion capture, facial recognition, robotics, Augmented Reality (AR), and many others combined into a single platform. As such, the concept of virtual production is not new; it merges techniques and technologies from the video game and film industries.
Game engines from Epic Games or Unity Technologies are geared specifically for in-camera VFX and real-time pre-visualisation. This allows production teams to work simultaneously all across the globe, offering filmmakers a real-time method of making movies and TV with actors, lighting and VFX all shot live in-camera. Actors remain on set, performing in front of LED screens that play 3D immersive location imagery, using game-engine softwares to combine live action with in-camera visual effects, augmented reality (AR) and computer graphics, all in realtime.
Virtual Production in Film
In filmmaking and television production, VP uses computer-generated imagery (CGI), augmented reality, motion capture, and other technologies to create realistic environments and effects on a virtual set. It allows filmmakers the freedom to create sweeping vistas, vast landscapes, and convincing creatures from the realm of imagination. Virtual production can be used for both live-action and animated projects.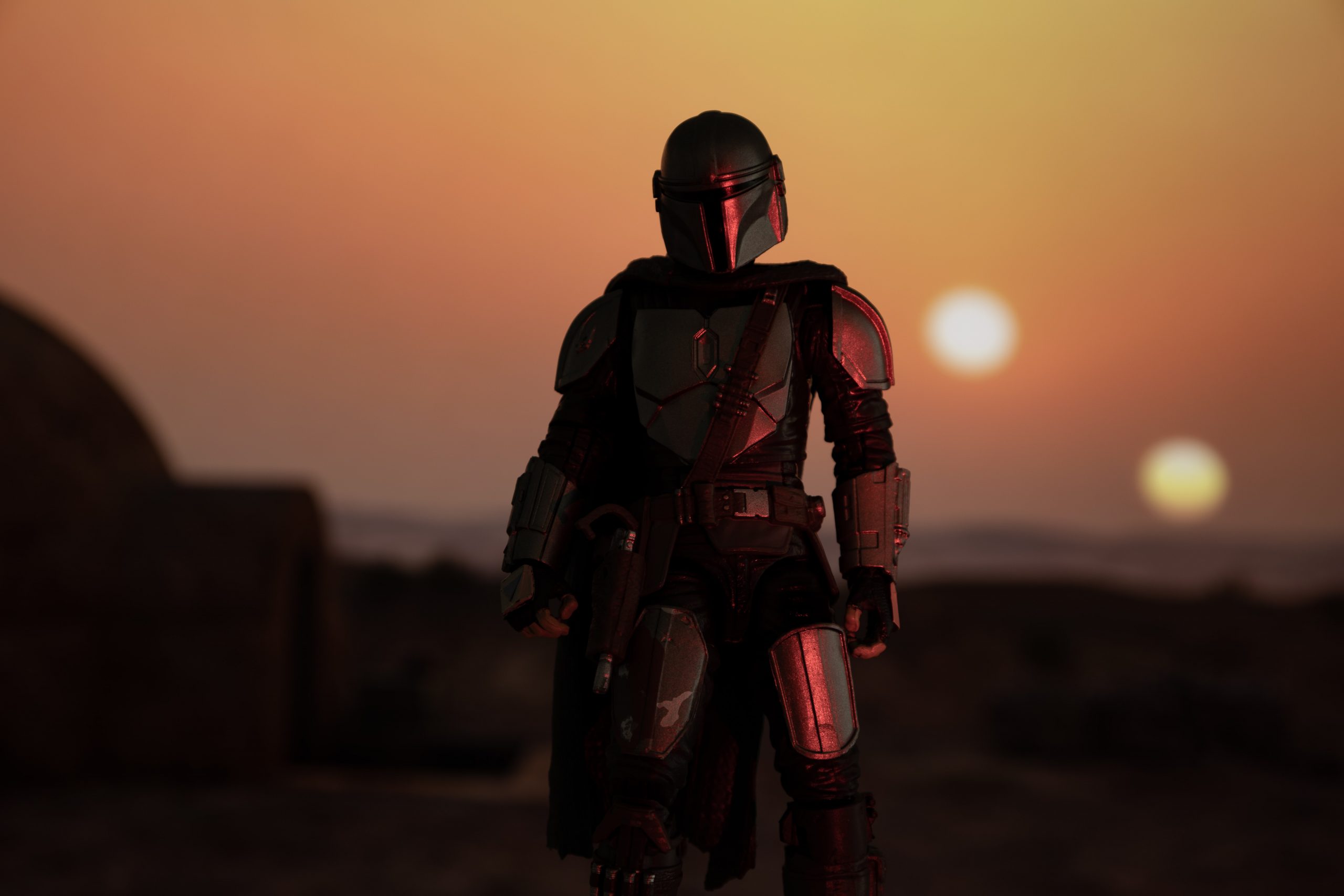 The Mandalorian was lauded as the world's first show to be virtually produced – transporting actors from the deserts of Tatooine to the lush jungles of planet Morak – by using a 75ft diameter circle made up of LED walls. This allowed filmmakers to capture a significant amount of complex visual effects shots in-camera, which resulted in photo-real digital landscapes and sets with creative flexibility.
Virtual Production in Broadcast
VP does not stop at filmmaking, the process can be adapted for many different uses from live broadcast to marketing. In China, during the Euro 2020, the Shanghai Media Group Technical Center (SMT) transported viewers across key European cities by using Pixotope.
Pixotope's technology can also be extended to advertising opportunities, enabling sponsors to create to bring to life their products using AR that presenters can interact with during broadcast. For example, during the same broadcast, a digital recreation of a Volvo XC60 SUV was animated to rise out of the floor to be displayed on a 360-degree turntable during various segments of the coverage.
The use of their technology can also be seen most recently at the NFL Stadium in North Carolina, the home of the Carolina Pathers. During the pregame presentation, a massive mixed reality panther jumped and climbed around the stadium, wow-ing spectators.
Virtual Production is the future
In a report by Deloitte called "The Future of Content Creation: Virtual Production", it said that VFX costs on a sci-fi or fantasy film can be as high as 20% of the total film budget. So, adoption of VP can support desirable business outcomes like cost savings and accelerated time to market.
Think of VP as an expansion of the traditional filmmaking playbook – while traditional productions are linear; VP is non-linear and collaborative with VFX work starting in pre-production, making it easier to refine the final look and feel throughout the course of the production. The advantages of virtual production go beyond connectivity; they enable studios to build bigger, innovate more, and deliver high-quality results earlier in the production cycle.
A market report by Grand View Research, found that the global VP market was valued at US$1.4B in 2019, and the market is projected to be worth US$3.9B in 2027. With increased adoption by the APAC region together with a higher demand for streaming and on-demand video content, the growth of future technologies like AI, VR, XR in VP is looking bright.
With application in not only the film industry but also in retail, training, remote work, marketing and real estate, the up-and-coming VP market in this region presents a lucrative opportunity to delve into.
Of course, virtual productions are not without its limitations. Like all new technology there is a learning curve, but the costs of execution will likely come down over time. As the global media and entertainment industry is forced to hit pause on productions due to Covid-19, now may be the best time to set your organisation on a path to innovate how stories are told.
Leading brands and government agencies across Asia choose us for their video production services. Looking for a more detailed quote, or just want to discuss great video ideas? Picture Perfect Productions is a full-service production house. Drop us a line here and we'd love to help you out!