6
Jul
The June 12 meeting between the US and North Korea ended two weeks ago. The future looks rather promising with Trump and Kim agreeing to work towards a "complete denuclearization of the Korean Peninsula."
Fox News got in touch with us moments after it was announced that Singapore would be the location for the event. Fox had planned to bring a number of their top rating shows including the "Hannity Show" to Singapore to cover the summit. And so it begins, a month's work of putting together one of Fox's News most watched shows on all of US television.
The request: a 24-hour live position with two other live locations, satellite uplink, fibre connectivity, secure Wi-Fi, roaming live units, 18 men crew, camera equipment, lighting, transport, security and 50 hotel rooms for the Fox team.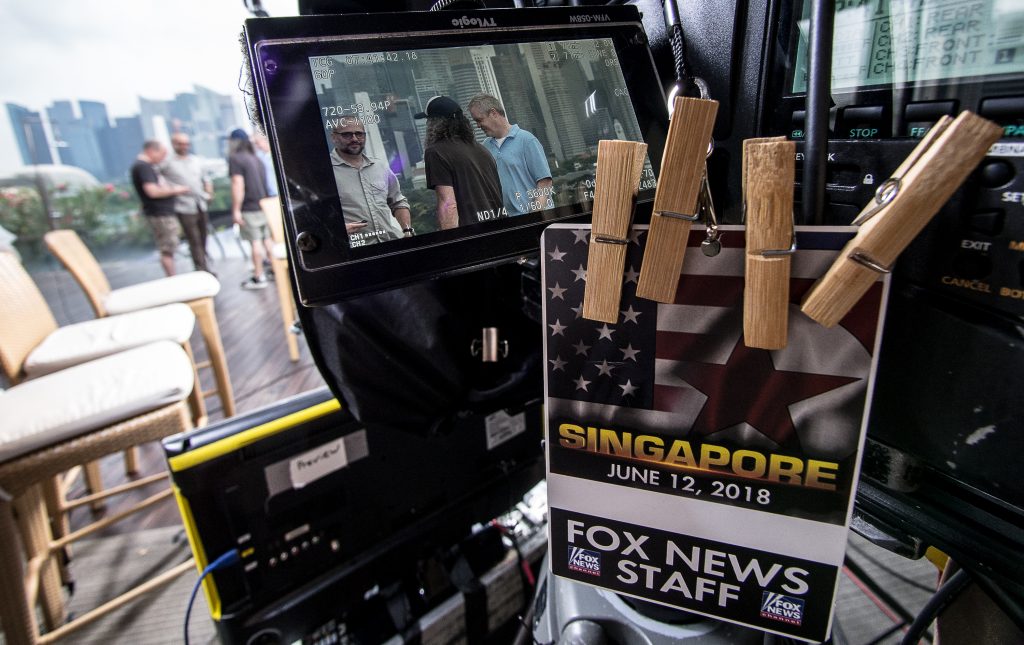 To put it simply, live news broadcast is exciting and at most times seat-of-the-pants. But without careful planning, it can go horribly wrong. Having prior knowledge and experience in putting together live broadcasts globally, we were able to attend to the requests of FOX's team.
Within 36 hours, we fulfilled 70% of Fox's requirements by securing a full crew, all the required camera equipment, locations and numerous technical add-ons.
In many live broadcasts, the background/backdrop does not stand out as much as the reporter in front of the camera. However, it is still important that it is still visually pleasing. Our goal was to secure a rooftop location for Fox's main live broadcast with a view of Singapore's Central Business District. It was not an easy task as most buildings with a nice rooftop were within the CBD itself. But there is a solution to every problem, resourcefulness is something we pride ourselves in. We secured a hotel just outside of Singapore's CBD with an amazing view. That would be our backdrop for the "Hannity Show" for the duration of the live shoot.
One major thing I've learned over the past 30 years is: the key to these big news events is securing the crew and resources immediately. Having covered live shows for the Royal Weddings, Conflicts in the Middle East and G8 summits, I knew exactly what was required. With the relentless help of my Producer, Krystal Santa Maria, we had the production team and equipment secured for FOX three weeks before the summit.
But wait, nothing comes without a challenge!
With the Trump-Kim summit, the challenge from the start was the possibility that the event would be cancelled. We were always checking the latest reports while regularly updating our crews and suppliers. The other uncertainty was how many days would the live show go on for (it was originally 4 days but it was extended to 6 days). Strong communication allowed us to be productive and operate effectively, conversations between my producers and Fox ensured that we were all on top of things at all times despite the time difference. We are lucky to have a team of loyal and professional crew whom we worked with on numerous productions. They had trust in us that this would be managed and executed properly.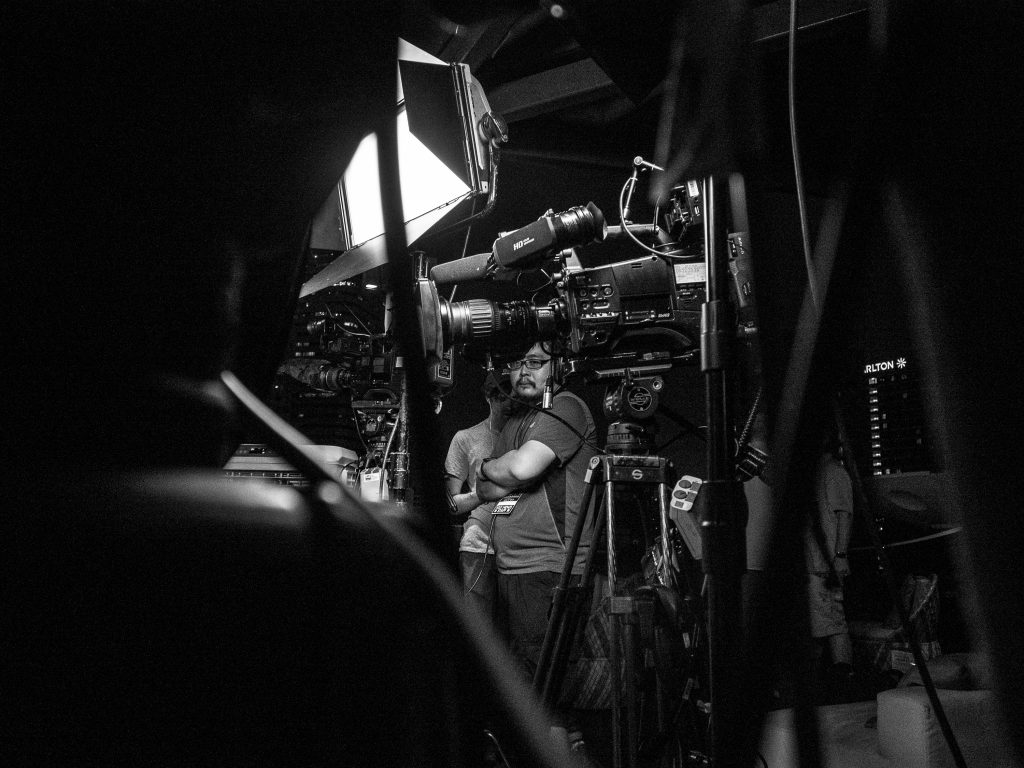 For a client like Fox, you cannot take chances and cannot leave anything to chance. I strongly believe in the saying:
You are only as good as the people you work with.
This rang true for this event. With three very professional DoPs – Scott McKinnon, Jason Tai and Jason Wong, an excellent Audio Engineer – Jason Yun and one of the best gaffers in the country – Miguel Vincent Nerva. I am thankful to have the production A-Team!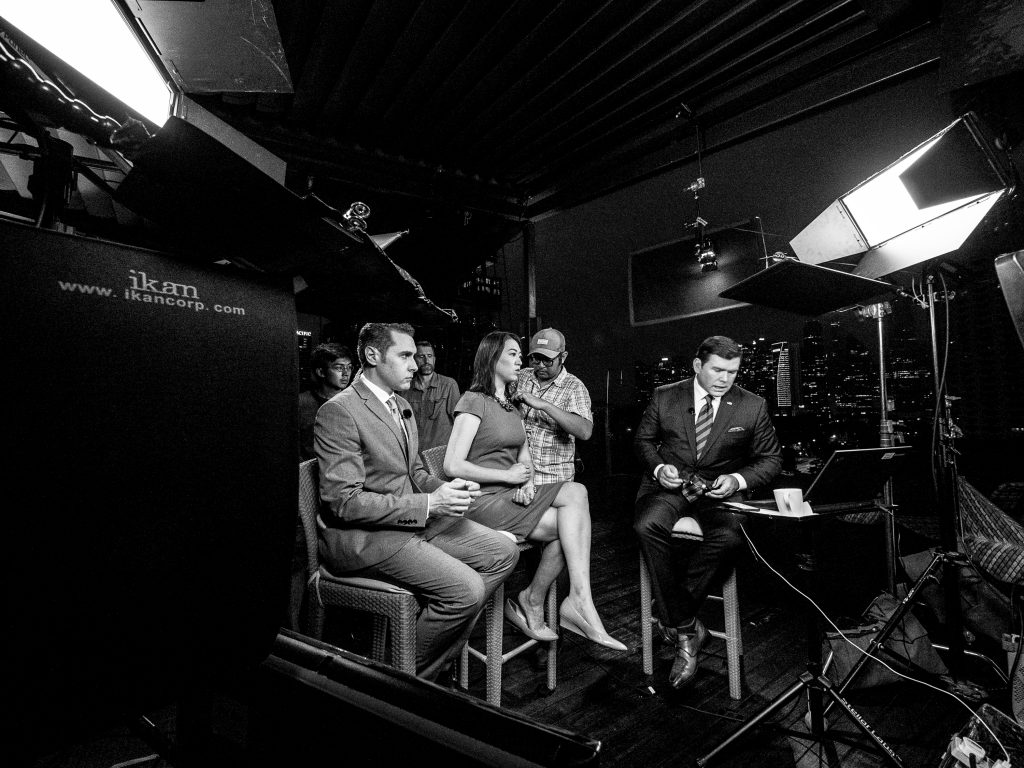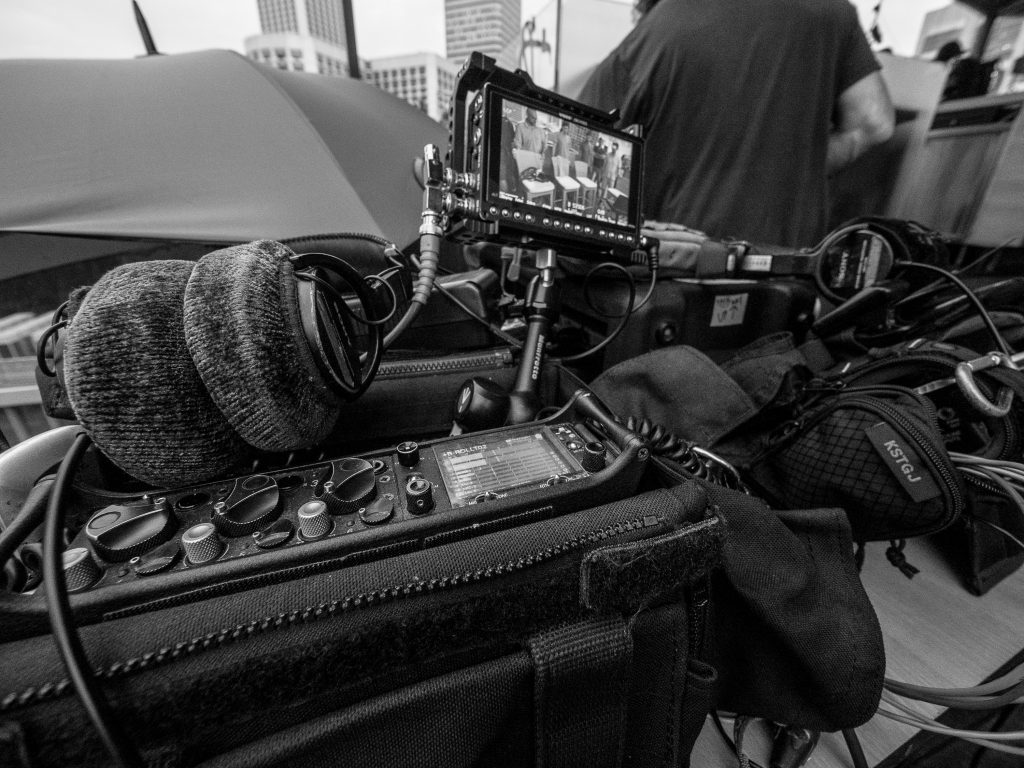 Managing 24-hour live news broadcast with a 12-hour time difference meant that we all worked in the US time zone. Starting at 3 am and wrapping at 3 pm gave everyone a feeling of jet lag. Thankfully, the team spirit prevailed and we got on with doing what we do best.
After the summit ended, Fox landed an exclusive interview with Donald Trump. This goes to show that live shows are unpredictable, and anything could happen. The interview took place on location at the Capella Hotel on Sentosa Island, we arranged for a secure transport for Sean Hannity to get there. Our lead make-up artist Connie Ng went along to provide touch-ups for Hannity and Trump.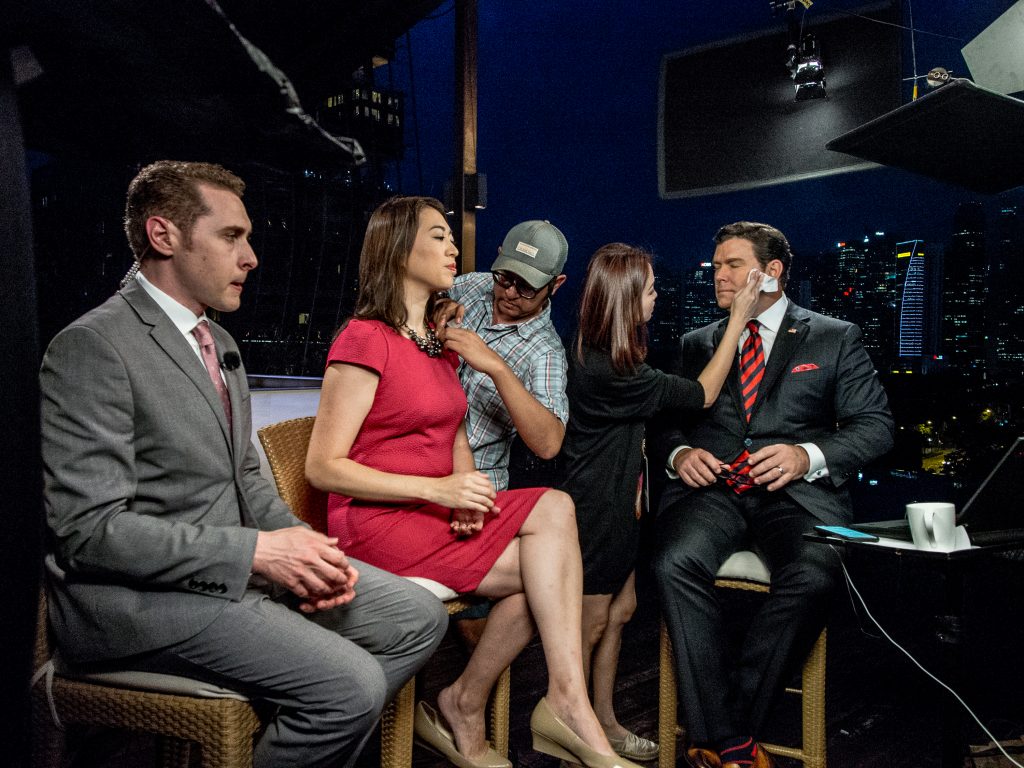 Now a week on from the event, we have had time to reflect on the entire operation. The "Hannity Show" had more viewers than any other program on US television, even beating ABC's highly successful "The Bachelorette". It was reported that millions of people tuned in to watch Fox's coverage of the historic US and North Korean summit.
Fox News was impressed with our service and our professionalism, noting that "this is one of the best projects we have done". It really was a flawless production, even the weather worked in our favour! Once again, this is why we only work with an experienced crew with the objective to have every job perfect.