10
Jan
The Monetary Authority of Singapore (MAS) and Enterprise Singapore (ESG) came together with Singapore Expo (SingEx) to create 'SWITCH', the 2019 Singapore FinTech Festival, with 900 exhibitors, 10 presentation stages and 41 international pavilions over a full week at Singapore Expo's 100 000 sq. meter event hall.
SingEx asked Picture Perfect Productions to create and manage a comprehensive event production solution for pre-event content creation, on-ground event coverage, interviews, same-day post-production, and post-event content delivery.
Our event production solution involved:
4 days of pre-event filming
6 days of on-ground event filming
8 camera crew and audio team
4 editors
4 producers and a director
50+ interviews
Over 500 working hours
In excess of 200,000 steps walked
5 TB of content
32 Videos
Close collaboration, careful planning, and clear communication made this project a huge success. Here's our 3-point approach to handling complex large-scale events:
Understand our client's goals and expectations.
We worked very closely with SingEx to discuss their goals of producing the videos, understand how they want the final product to look before putting in place a clear video production plan.
Establish an agreed production schedule and milestones.
During the pre-production phase, we constantly update our client, the production team and event stakeholders, with weekly, daily and for critical tasks, even hourly WIP updates on completed tasks, pressing issues, concerns, and coordinate the next steps.
Expect and plan for the unexpected!
There were many moving parts to this event, we brainstorm worst-case scenarios and prepare contingency solutions for every possible scenario that may happen unexpectedly during the event.
The event kicked off with the three-day SFF x SWITCH Conference at the Singapore Expo. In the bustling halls of Singapore Expo, over 60,000 people gathered for a week of learning and exploration of new financial technologies.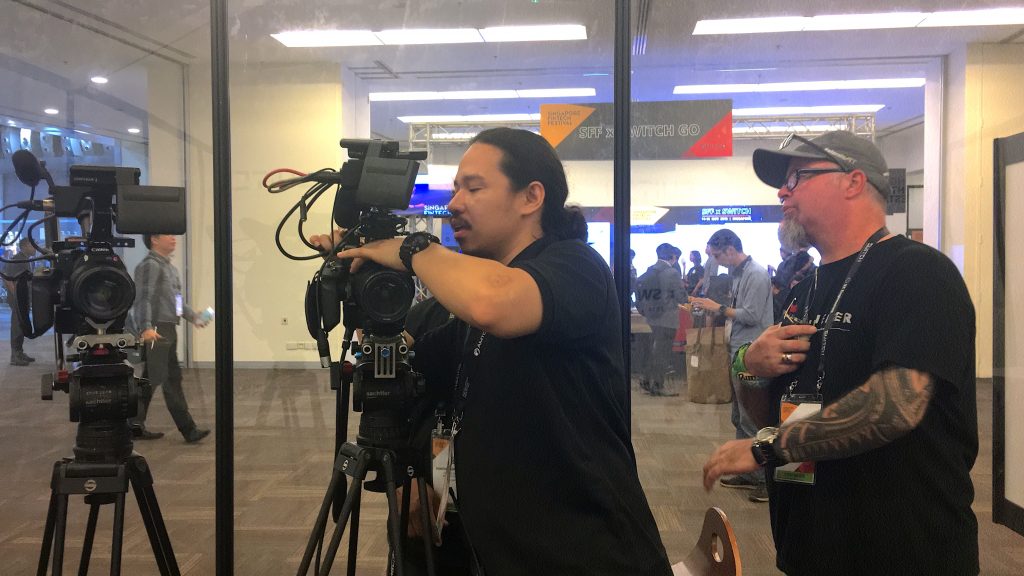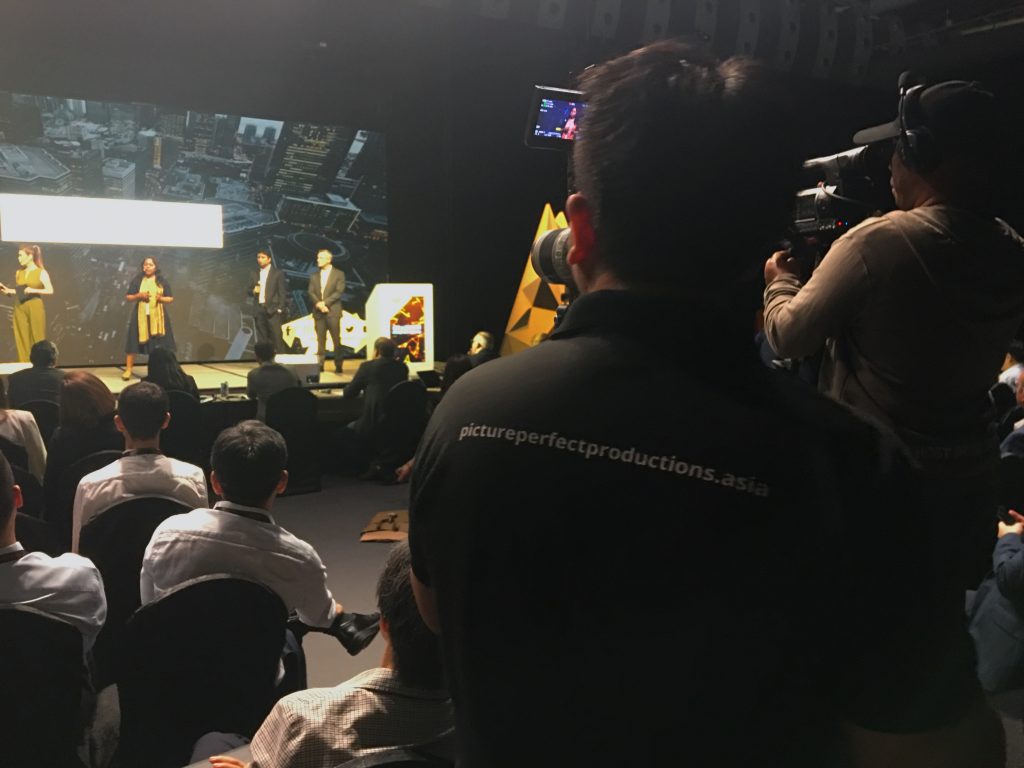 Here are some of the main event highlight videos:
We created a huge amount of video content for this event, you can head over to our YouTube playlist to view it all.
We've received a lot of positive feedback on the tirelessly work the team put into such a huge production, and on the outstanding success of the event! We'd like to thank SingEx, the Monetary Authority of Singapore and Enterprise Singapore for working closely with us on our 3-point process and for recognizing the careful planning and management that made this project a huge success.